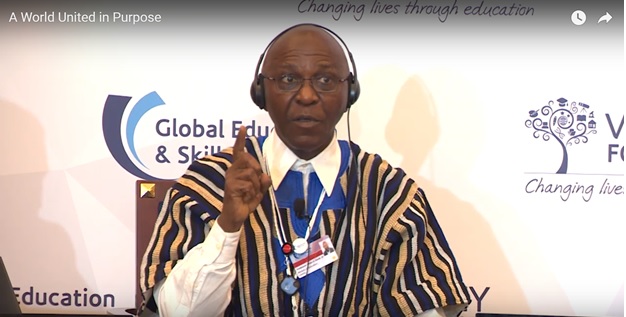 When the government of Liberia under former President Ellen Johnson Sirleaf decided to outsource its primary education system to the private sector, many had not expected that a so-called "social enterprise" firm like Bridge International Academies would have become forerunner for the new experiment. From 2016 to date, however, many educational critics and even school administrators are left wondering how Harvard-trained Sirleaf's Public Private Partnership schools program, which was later transformed into the LEAP program, could leave such a bad legacy that is further deteriorating the country's primary education.
Inequitable distribution of primary students to schools
According to some Bridge-run school administrators who spoke under condition of anonymity, Bridge schools are not really targeting the specified beneficiaries – especially the early learners.
"For instance, there are a few Bridge-run schools that incorporate early learners (kindergarten and primary levels), while many early learners at other Bridge-run schools are left out of the educational loop. Take for example, a school like Nipkachilu in Maryland County. Nikpachilu has over 75 early learners that Bridge has refused to enter into their database server, yet Bridge is always demanding school administrators to help in increasing enrollment at such schools. This is the height of deception," laments a Bridge administrator.
Unending vacancies at Bridge-run schools
The issue of vacancies, especially regarding volunteer teachers at Bridge-run schools, continues to be a chief nemesis for learning. According to some school administrators, there is a mass migration of students from Bridge-run schools to non-Bridge public schools due to the lack or inadequacy of teachers to manage classrooms.
"As a result, many parent are removing their children from our schools for other schools that have teachers constantly present in the classrooms," says one Southeast-based Bridge school administrator.
Poor database management systems
A confounding problem that continues to plague Bridge-run schools is the improper database entry system. According to some Bridge-run school administrators, countless number of students who have been promoted during the last academic year are still maintained in their old classes within the Bridge server.
"This anomaly makes the marking of students' attendance very difficult, because students are often physically present in a classroom, while their names are listed in a lower class within the server," says one Bridge-run administrator.
"Another problem is that Bridge doesn't have an established criteria for promotion or retention of students; rather Bridge compels schools administrators to ask parents whose children have failed in a class, whether such child should be promoted or retained. This is a system I have never seen in the Liberia educational system," says a Bridge-run school administrator.
Many pundits are wondering why, with these glaring anomalies existing within Bridge-Liberia, the Ministry of Education continues to retain Bridge as a serious LEAP service provider when in fact the program is heading for a complete nosedive under its current Country Director Griffin Asigo and his Director of Schools Corina Totimeh.