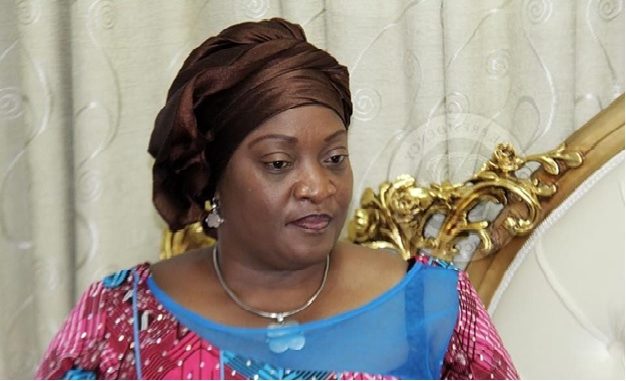 By Patrick Tokpah
The Office of Vice President Jewel Howard Taylor has accused the opposition bloc in Bong County for the current reported misunderstanding between President George Mannah Weah and his Deputy.
The Coordinator of the VP's Bong County Office, Mr. Kusee Armstrong, speaking during a press conference recently in Gbarnga said that all of the opposition leaders in the county have surrounded President George Weah thus leading to speculation of gossips to the President.
Even though Armstrong did not name those opposition members, but he alleged that they are members of the former governing Unity Party.
He further alleged that there are some members of Unity Party who served for their first six years term during the administration of former President Ellen Johnson Sirleaf that are reportedly carrying gossip to the President, He maintained that such situation might lead to serious misunderstanding if President Weah is not careful.
Deputy House Speaker Prince Kermue Moye is the only current lawmaker from Bong County who served his first term during former President Sirleaf's tenure.
Armstrong also alleged that Bong County's opposition bloc does not mean well for the growth and sustainable development of the country, adding that members of the opposition bloc of the county only intend to bring about confusion in the country.
"They are acting like they like President Weah but they do not; they only want to destroy the government that Vice President Jewel Howard Taylor and her boss had suffered for," he alleged.
He mentioned the current leaked audio situation in Liberia as saying, "Members of the opposition bloc especially from Bong County are the ones who took gossip to Monrovia City Mayor Jefferson Koijee, Ministers Nathaniel McGill and Samuel Tweah of State and Presidential Affairs and Finance respectively."
"A country like Liberia does not take terrorism charges lightly; if President Weah were someone who does not investigate, by now, he would have ordered the arrest of Veep Howard Taylor and Representative Marvin Cole. So what we are saying is that the President should not take this situation for granted," adding, "let the government investigate and come up with findings because I am sure that it's the opposition bloc that is carrying lies against Madam Taylor and Rep. Cole".
Armstrong noted that it was the same opposition members from Bong County who during the campaign period were saying that if President George Weah wins, there will be war in Liberia. "But our President and his Deputy won and there is no war therefore since their plan has failed that is why they want to create another means of damaging the good relationship between President Weah and VP Howard Taylor," he alleged.
However, the opposition political parties including the former ruling Unity Party have distanced themselves from both the alleged assassination plot against President Weah and the leaked audio recording.