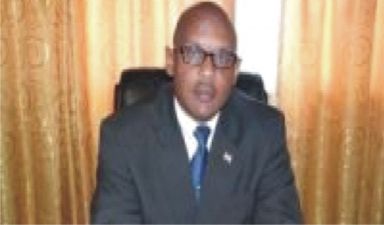 SOURCE: BY PATRICK S.TOKPAH
The Liberia Anti- Corruption Commission has concluded a two day Local government and Non-State Actors anti-corruption engagement workshop in Gbarnga, Bong County.
Speaking to the INSIGHT, LACC Commissioner for Education and Prevention, Aba Hamition Dolo said, the workshop was intended to train local leaders on how they would help in fighting corruption in their various counties.
Madam Dolo also said the workshop will serve as an eye-opener for local leaders in promoting transparency, accountability, integrity and access to information at all levels of the Liberian society.
"This training will focus on corruption and the budget process of the country, Assets Declaration, Conflict of Interest and Civil Society role in the fight against corruption," Madam Dolo said.
The Commissioner hopes the training will serve as additional safeguards for new local government officials to ring-fence against acts of corruption in their different areas of work.
According to her, LACC's paramount concern is to prevent, address and reduce corrupt activities in the public and private sectors of the country and further promote good governance, integrity and the rule of law for all.
The training, held with the support of the African Development Bank through the Public Financial Management Reforms Program was part of initiatives to strengthen the Commission's Prevention of corruption activities with the hope of bringing greater understanding to public officials implementing a corruption free budget.
The training was held under the theme: "Mainstreaming Anti-corruption issues in local government budgetary process and strategy for sustainable development."
Participants were drawn fromCounty Health teams, County Education Team, Police and Immigration authorities fromMargibi, Nimba, Lofa and Bong Counties.