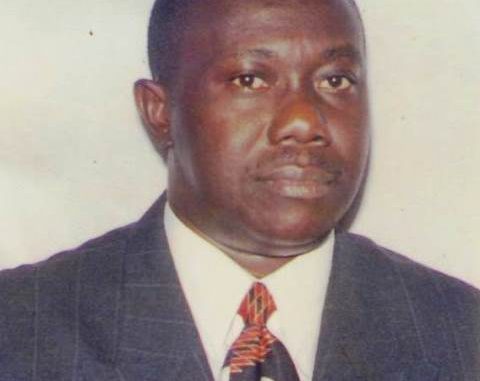 A Rights Group, "The Citizens Movement for Justice in Liberia" (CIMOJU), says its attention is seriously stirred to the recent letter addressed to Vice president Chief, Dr. Jewel Howard Taylor and Minster of Gender Hon. Williametta Piso  Saydee-Tarr from Almaz Jalloh alleging that Dr. C. Nelson Oniyama, Executive Managing Director of Club Beer, allegedly "drugged and raped her".
The group Chairman Francis Nah said having followed and read the letter addressed to the minster; its background investigation conducted as an independent advocacy group, "we have come to the realization that the allegation levied against the reputation of this high profile son is far-fetched and meant to malign, tarnish and impinge on the moral standing of this high profile personality's image to his international partners and friends."
"We like to unequivocally and emphatically state for the record that Dr. C. Nelson Oniyama and Almaz Jalloh have had a relationship that broke up since 2013, and she was never "drugged and raped" as alleged in her letter to minister Tarr," Nah said.
He said that this lady has enjoyed the comfort, support, and other benevolence in relation to the relationship they have had.
"We strongly believed that her intent is for financial gains at the detriment of the expense of Dr. C. Nelson Oniyama's character".
The group also called on Vice President Taylor, Hon. Williametta Tarr, and all well-meaning Liberians not to dignify any call emanating from this lady as her intent is a witch-hunt intended to besmear the hard-earned character of Dr. C. Nelson Oniyama built over the years.